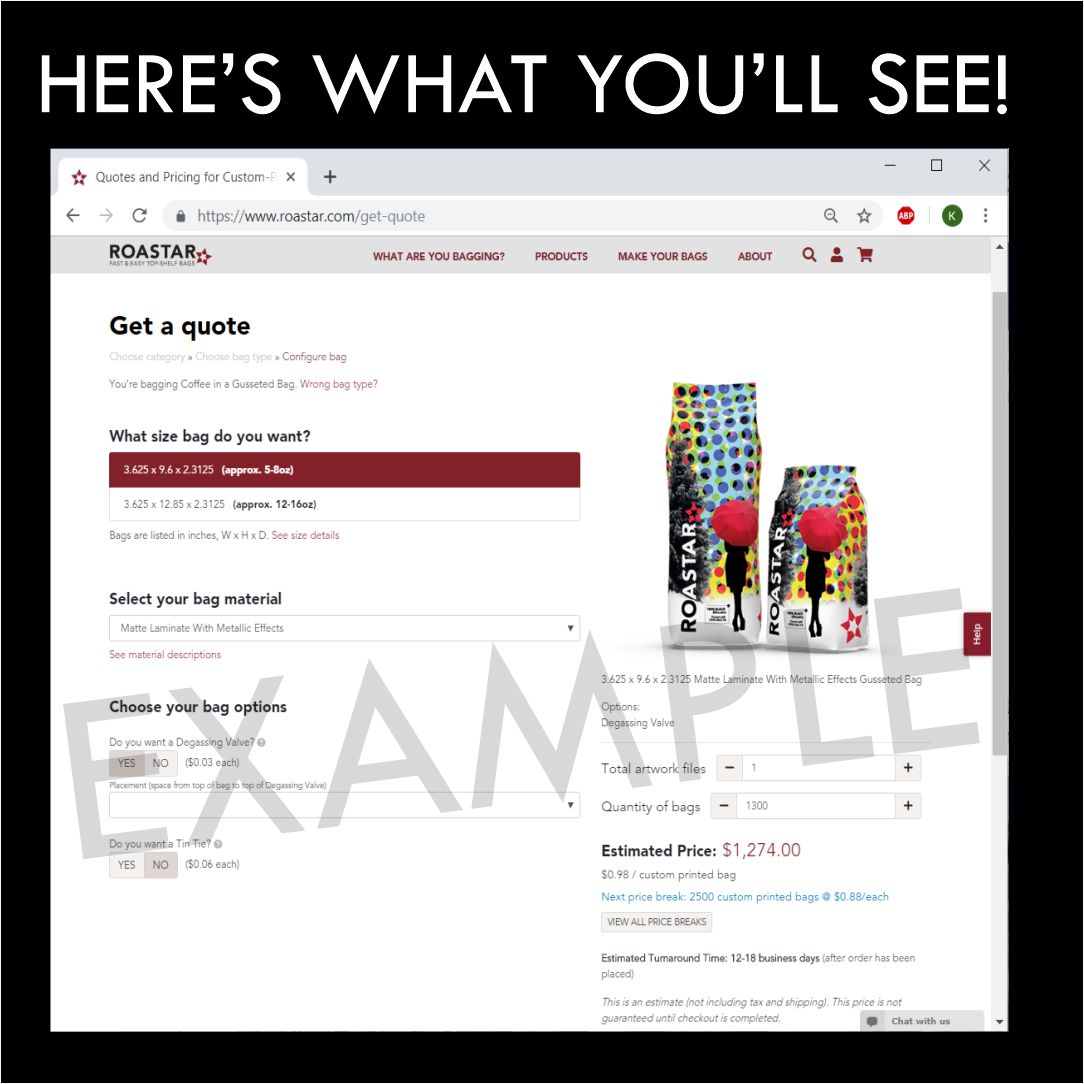 One of the most common questions we hear at a trade show is, "How much do your bags cost?"
We understand why we hear that question repeatedly. Your packaging is an investment, an expense, but not your main product. While your custom printed pouches are important, it's not where you want to spend the bulk of your finances.
Our goal, here at Roastar, is to make the ordering process EASY, starting with the first step…...